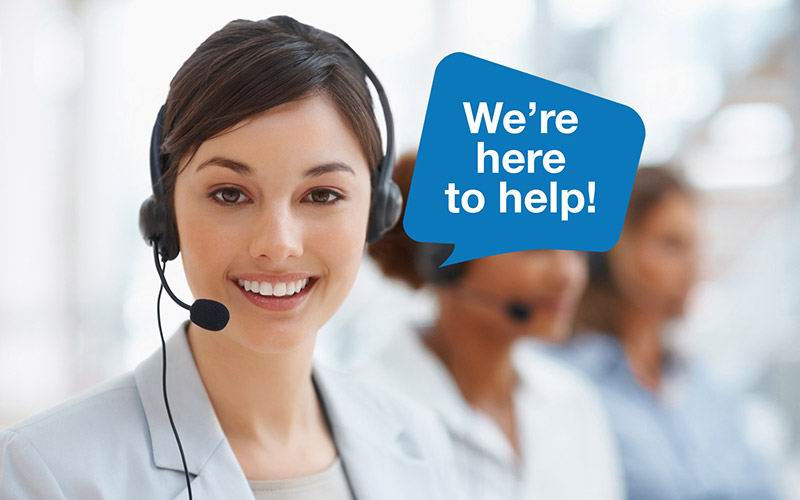 Order and Shipping
How long does it take for me to receive my order?
10-20 days shipping time.
How do I change my shipping address?
To change your shipping address please contact us as soon as possible and we will help you to make sure you will receive your order at the correct address.
How do I track the shipping status of my order?
As soon as your order has shipped out, you will receive a confirmation email with your tracking number and carrier name.
Will I be responsible for any customs or duty fee?
Customs fees depend on the laws of your country. Our experience is that In the majority of cases you are not required to pay any customs fees. We mark all our orders as low-value gifts. Moreover, we send larger orders in separate packages to avoid such charges. and will not have Customs Problems. In case of customs inspection, probably cause a delay of 10-20 days, but it will be delivered normally.
Do you ship to my country?
YES. No matter where you live, we ship our products all over the world, If your delivery address is not in our logistics options, please contact us.
Will my items come in one package?
If you have ordered multiple different items, they may be sent separately. Please double check your order information.
How to I track my package?
We recommend you to track your package with 17TRACK.
Note: Generally, after the sender ships your package, it will be processed by the carrier, then they scan and enter the tracking information. There might be a delay between these scanning events and tracking availability in their system. Usually, it takes 5-10 days for processing and it takes sometimes longer depending on how fast the postal services are processing shipments, therefore the tracking information may not appear online immediately.
The tracking information says 'delivered', but I haven't received my order
We really apologize that your item was not delivered to you. As much as we would like to have all the items be shipped smoothly, we really do not have control over other possible reasons/factors why an item did not arrive in one's mailbox. What we can recommend is that you can check with neighbors to see if they possibly have the package or check your local post office.
Most customers who have the same situation as you have found their item either with their neighbor or at the local post office. All domestic delivery issues become the responsibility of the local postal service once it's been shipped. You may contact them directly.
Please make sure that you have entered your correct and complete shipping details when you ordered. We will NOT be held responsible for packages that are sent to the wrong address that the buyer has entered.
Upon tracking my package it says 'delivery failed'
Item was attempted for delivery but failed, this may due to several reasons. Please contact the carrier for clarification. Please be informed that we will NOT be held responsible for packages that have failed to deliver due to:
Item refused by the addressee
Incorrect / Illegible / Incomplete address
Expired Retention Period – in some countries, receivers are advised to claim their packages in the local post office. If left unclaimed, the parcel will be sent back to our warehouse.
Addressee Absence – Addressee not available at the time of delivery
Customs Policies, Rules, and Regulations
If you haven't received your package, we'd advise you to contact your local post office to arrange a re-delivery or collect your item right away. Generally, the carrier has collection deadline, we'd advise you pick up your package at once, or it might be returned to our warehouse.
If this happens, we will have to wait to see if the package gets returned back to us.
Returns and Exchanges
How do I receive customer support?
We look forward to helping you with your inquiry. We respond to email messages in the order that they are received, and will respond to your email as quickly as possible.
What is your returns policy?
Due to the production method we use for all of our products, we cannot accept returns unless the item is proven damaged/defective.
I received a wrong / defective item
If the product you received is wrong or defective, please contact us  as soon as possible and kindly provide us with your full name, order number and a brief explanation of the issue.
I am missing an item from my order
We may have sent your items in separate parcels so please check your emails to see if any of your items will be arriving separately.
If an item is missing, please contact us with your order number, the missing item's product title and photos of the package showing the shipping label.
What is the time frame to report a problem with my order?
You must report any problem related to your order before 60 days after your order has been shipped. If a claim is not submitted within the pre-required time, unfortunately, there's nothing we can do to help you.
What do I do if I entered an incorrect shipping address?
Please contact us as soon as possible and we will help you to make sure you will receive your order at the correct address.Kindly provide us with your full name and order number.
Can I change or cancel an order after I've submitted it?
Cancellation of an order is possible as long as the order hasn't been shipped yet. Cancellation of an order is not possible for orders that have already been shipped.
PDF Instructions
If your order requires a PDF manual, please contact us, we will give you a pdf link.